A Vision for the Future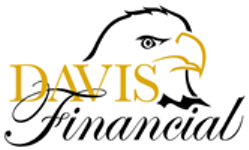 Davis Financial is hiring!
We are currently looking for a hardworking and self-motivated independent P&C Insurance Agent and Tax Accountant to work out of our Buffalo office on Harlem Road. If you or someone you know has 1-3 years relevant experience and is looking to work alongside a team of hardworking financial advisors, please give us a call at (716) 649-3083 for more information and email resume to jdavis@davisfinancialservice.com.
Welcome to Davis Financial!
While developing a customized financial program, we will walk you through a step-by-step process that will help make you feel confident in your decisions.
Once your goals have been established, we will customize appropriate strategies to suit your objectives. We can help you execute a sound financial program utilizing the following products and services:
Tax management
IRA
Stocks/Bonds
College funding strategies
Investment management
Retirement strategies
Annuity products
Estate planning & conservation
Whole Life insurance
Term Life insurance
Long Term Care insurance
Disability Insurance
401(k) strategies
Mortgage protection
Asset management
For your convenience we have two locations in Buffalo and Hamburg, New York.
Call us today for your FREE Consultation, OR send us an E-Mail and we'll be in touch.